Roof flashings
Roof flashings are a very important element of roof finishing and elevation. They are used on edges and bends of roof surfaces. They ensure building's proper tightness and aesthetics, protect against wind and leaking. They are made in the same colour as the proper covering.
Modern machine park for the production of roof flashings.
A servomotor machine with CNC control ensures bending in the highest quality.
from 0,5 to 2mm
Thickness
Precision of assembly: roof flashings profiles tapered by the thickness of the sheet are ideally made during assembly.
Below there are examples of the flashings of the total length up to 6 metres.
We also offer bended flashings upon request based on individual projects.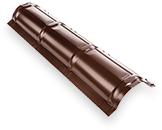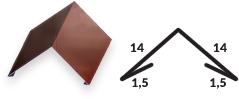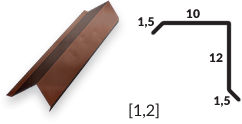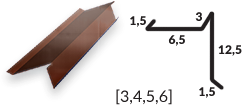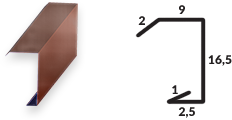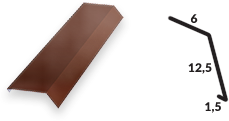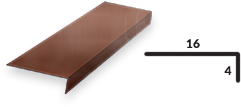 I
Gutter downside flashing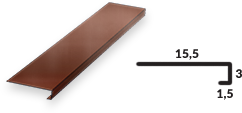 J
Gutter downside flashing